Vienna's independent scene as an international, decentralized institution.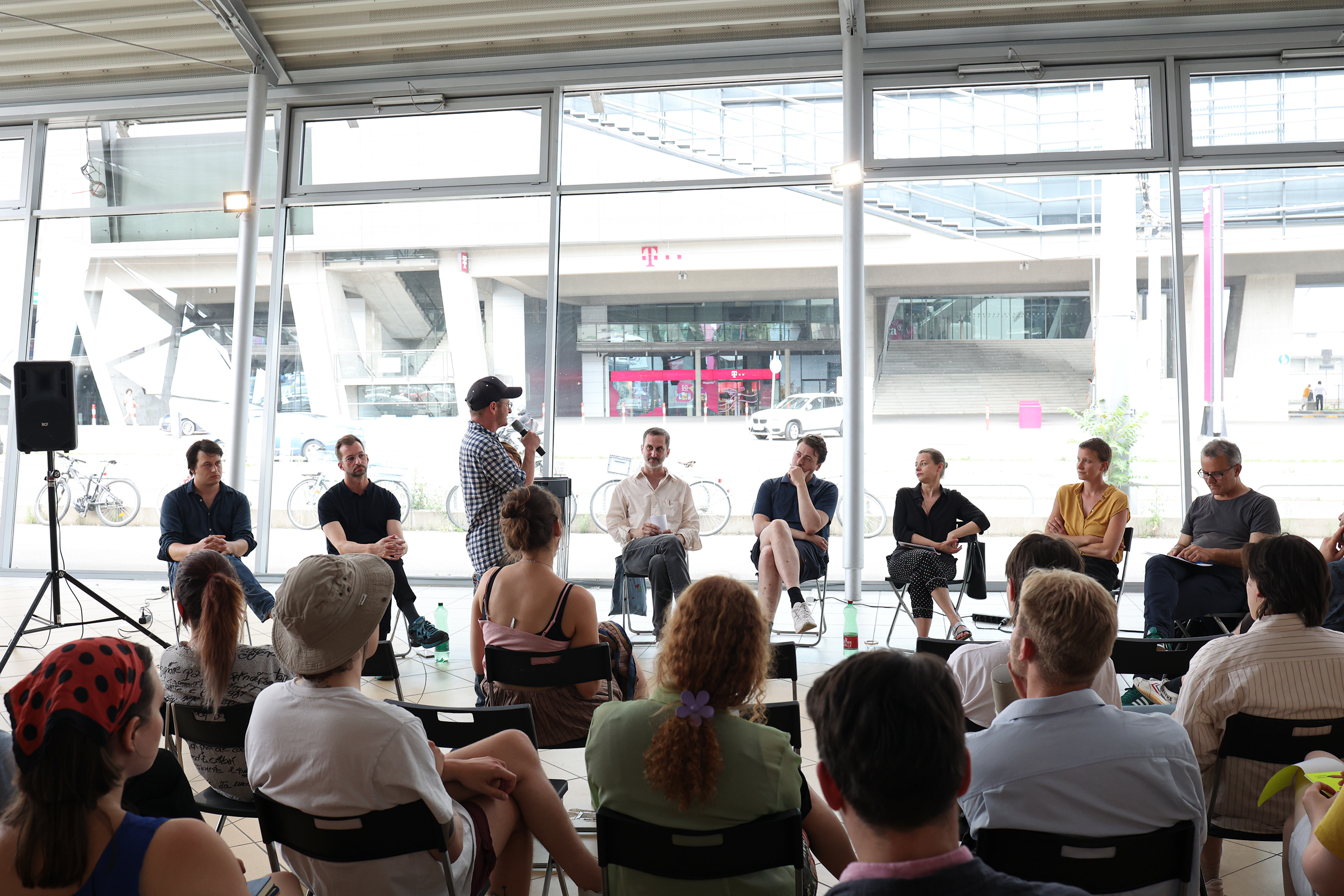 Photo: Jelena Pajic
at Neuer Kunstverein Wien | Autohaus Saint Marx
Rennweg 110-116 Vienna 1030
The discussion will be in English
Zuzana Ernst - D-Arts

Martin Fritz - Moderation

Katharina Höglinger - Artist

Bruno Mokross - Curator

Michael Part - Artist

Matthias Sohr - Bureaucracy Studies and Circuit, Lausanne

Vincent Weisl - Wien Museum

Luisa Ziaja - Belvedere 21
An early discussion at an Independent Space Index Stammtisch led to a proposal that Vienna's independent scene could be considered a large and diverse intergenerational institution, presenting hundreds of exhibitions and projects per year, creating a responsive web of international networks.
Questions about the role of these small collaborative cultural initiatives run parallel to those of valuation of individual artistic effort. This gives us a clue to what the 'mission' of such a decentralized institution might be. What should strategies of re-presentation be, whether it be through festivals, joint exhibitions, institutional invitations, or historical analysis?